Hi,
I love my Ace250 but the colour has always bothered me slightly. (makes it look a bit like a "toy" if you know what I mean).
I got myself a control box cover, primarily for the rain but doubles nicely at hidding the yellow of the control box as well.
So that left me with the BRIGHT 8-> arm cuff. I decided that I was going to paint it matt black (to match the rest of the tector). User Jani on here has very kindly offered to make me some new decals to go onto the cuff as well so that it will look like a proper job and genuine part.
So here is what I did...
So here is a Picture of the stock cuff ( all be it a little muddy

)
First things first you need to give it a good wash with some warm soapy water and a soft cloth.
Next I dried them using a hair-dryer and whilst I was drying them i used the heat from the hair-dryer to soften the decals to make them easy to peel off.
Then I masked up the foam part of the cuff making sure to air on the side of caution (making sure i got all the yellow exposed even if it meant a tiny bit of the wall of the foam got sprayed it wouldnt matter as much because its black anyways.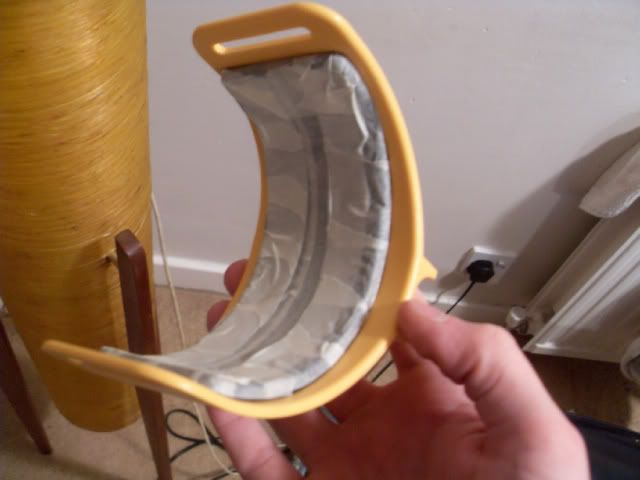 next you will need some matt black spray paint (cheap stuff works fine).
I sprayed them over and over with many coats untill i got the effect I wanted.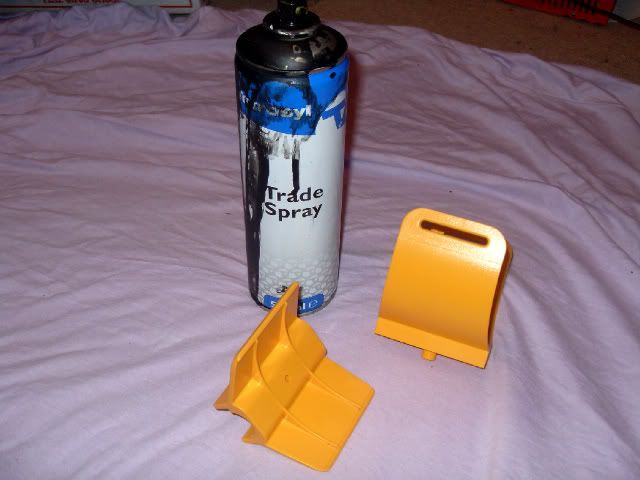 Tada, all done, now just waiting for my new decals to arrive (grey and yellow) from Jani and it will look the buisness <:-P (please excuse the dirty tector but at least it shows is used

)
New decals added. (thanks a million Jani

)